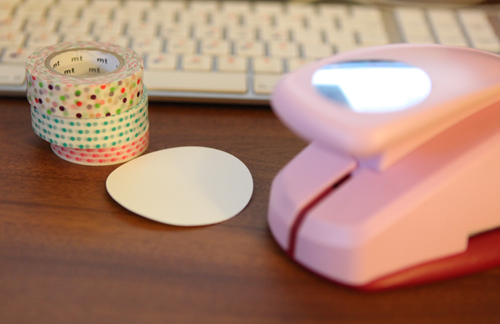 We just finished our Washi workshop at
Studio Calico
last week. So sad. :( I learned so much different ideas to play with my washi tapes and my fellow classmates never disappointed me with their own inspirations. Wish we can do that class longer. And today I'd love to show you the pleating I learned from this class. Hope you will like it.
1. First, pick a couple rolls of washi tapes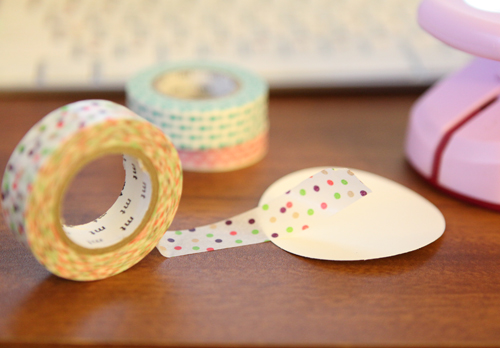 2. Use a circle punch to create a circle that it's easier to work with later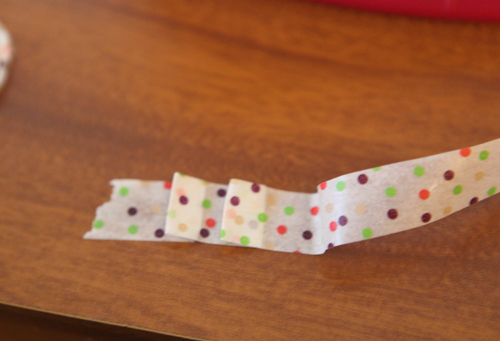 3. Fold a strip of washi tape over, partialy over itself and then repeat it until cover the outer circle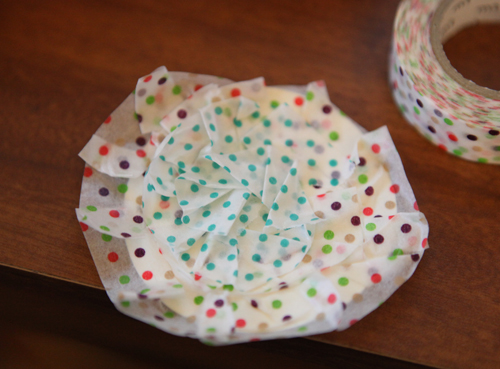 4. Use another roll of washi tapes to repeat the pleating until fully cover the circle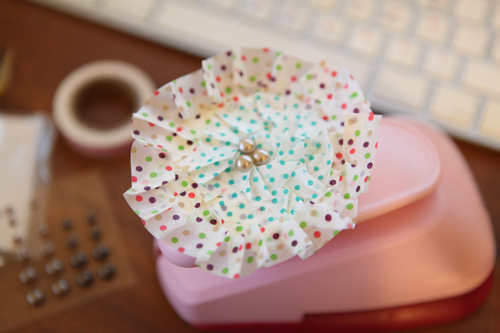 5. Use any rhinstones or pearls to docorate the washi flower
Hope you enjoy and have fun creating this cutie.
My favorite place for Washi tapes is
Freckled Fawn